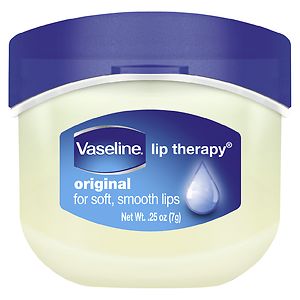 Vaseline Lip Therapy Lip Balm, Original, .
Description
Let Your Lips Do The Talking! For Smooth, Soft lipsul Deeply hydrates for all day softness 2 Locks in moisture to prevent dry lips 3 Progressively cares for your lips When your lips feel great, you re better able to express yourself. Vaseline Lip Therapy, made with 100% pure petroleum jelly, instantly softens lips while providing an effective layer that locks in moisture - so lips feel better over time.
Ingredients
More info (description, ingredients...)
Sending...
This product was successfully sent to your friend!
There was an error, please try later...