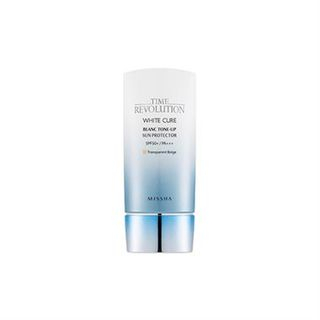 Time Revolution White Cure Blanc Tone-up Sun Protector SPF50+ PA+++
Description
Brand from South Korea: MISSHA. Protects against UV rays that causes pigmentation. Makes your skin brighter. Protects your skin from external irritants. Contains white truffle ingredients that have mineral, amino acid and vitamin B and so on. How to use: 1. Used at the last step of skincare. 2. Gently spread over the face.
Ingredients
More info (description, ingredients...)
Sending...
This product was successfully sent to your friend!
There was an error, please try later...