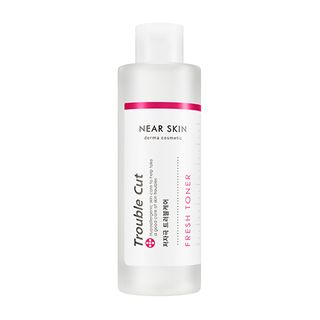 Near Skin Trouble Cut Fresh Toner
Description
Brand from South Korea: MISSHA. Non-comedogenic tested. Skin irritation test completed. Suitable for acne-prone skin. Contains AHA and BHA for dead skin cells and sebum care. Derma Clear Formula (. Agrimony extract, Moringa Seed extract, Amino Moisture C and Aqua-. Provita) to treat skin troubles by restoring balance in skin. How to use: Basic: dispense a moderate amount onto cotton pad and gently wipe over the entire face to soothe skin. Soothing pack: fully soak a cotton pad with the toner. Place the cotton pad on sensitive skin and leave it for 5-10 minutes. Remove the cotton pad and tap gently for better absorption.
Ingredients
More info (description, ingredients...)
Sending...
This product was successfully sent to your friend!
There was an error, please try later...