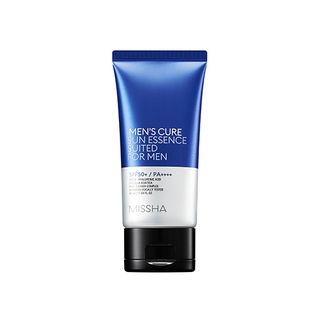 Mens Cure Sun Essence Suited For Men SPF50+ PA++++
Description
Brand from South Korea: MISSHA. This product is able to block the UV lights. With light and fresh essence type, it is less oily and has moisturized performance, leave your skin with no stickiness. High sunlight blocking index (. SPF 50+ / PA++++) and still can reduce white cast, give you a smooth and natural performance. How to use: Take a proper amount of the essence and press on the face evenly, pad your face gently until it is fully absorbed.
Ingredients
More info (description, ingredients...)
Sending...
This product was successfully sent to your friend!
There was an error, please try later...