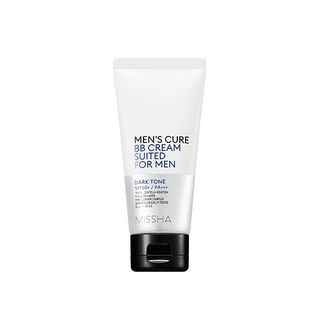 Mens Cure BB Cream Suited For Men SPF50+ PA+++ #Dark Tone
Description
Brand from South Korea: MISSHA. Triple functional cosmetic product : Blocking UV light, Whitening & Wrinkles improvement. Improve the tone of dull skin with natural and smooth performance of the product. Hyaluronic collagen retains and prevent evaporation of the moisture. With green tea extracts and cranbery fruit extracts give pores caring to keep your skin fresh. 3 Centella asiatica concentrated ingredients (. Madecassoside,Centella leaf extracts, Asiaticoside) to soothe and protect skin. How to use: Take an appropriate amount of the bb cream and spread over the face gently and evenly.
Ingredients
More info (description, ingredients...)
Sending...
This product was successfully sent to your friend!
There was an error, please try later...