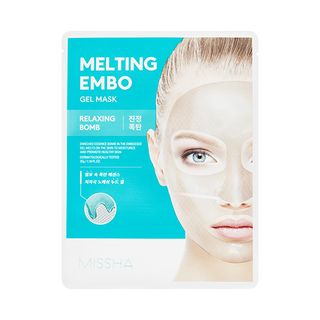 Melting Embo Gel Mask #Relaxing Bomb 1pc
Description
Brand from South Korea: MISSHA. Packed with an abundant amount of soothing essence, this embossed gel mask delivers active ingredients deep into the skin more quickly for a youthful-looking complexion. Infused with the Relaxing Complex including aloe vera leaf extract, pine needle extract, chamomile extract to soothe and calm your skin. Skin irritation test completed. How to use: 1. Prep your skin with toner after cleansing. 2. Remove the films after opening the pouch. 3. Place the embossed sides onto the face, and spread evenly. 4. Leave on for 10-15 minutes and remove the masks. Gently pat for better absorption.
Ingredients
More info (description, ingredients...)
Sending...
This product was successfully sent to your friend!
There was an error, please try later...