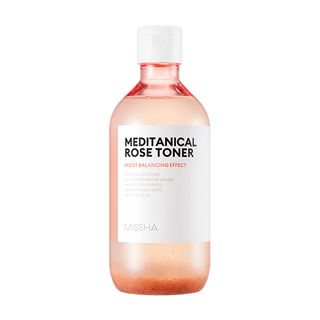 Description
Brand from South Korea: MISSHA. Premium Rose toner containing Rose content from Turkey which melts to permeate into skin mildly, restoring optimal skin oil-water balance for smooth, supple skin Rose Leaf extracts help remove skin remnants after facial cleansing and form moisture barrier to strengthen skin moisture supply How to use: 1. After facial cleansing, soak cotton pad with a proper amount of the toner and gently wipe across facial area. 2. Apply a moderate amount directly to face and lightly dap for absorption. - At the last step of facial cleansing, finish by adding 5 drops of toner into water and rinse off. - Fully soak cotton pads with toner, place on forehead, cheeks and chin and leave it on for 5 minutes as T-. Clearing Toner pack.
Ingredients
More info (description, ingredients...)
Sending...
This product was successfully sent to your friend!
There was an error, please try later...