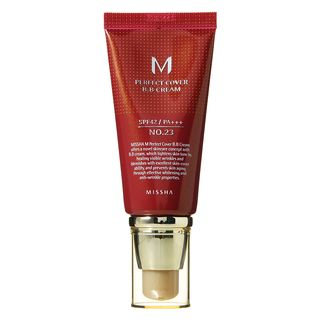 M Perfect Cover BB Cream SPF42 PA+++ (#23)
Description
Brand from South Korea: MISSHA. Missha M Perfect Cover BB Cream expresses flawless and radiant skin by covering skin imperfections with its excellent coverage. No.23 natural beige with anti-wrinkle, whitening and UV protection functionalities.
Ingredients
More info (description, ingredients...)
Sending...
This product was successfully sent to your friend!
There was an error, please try later...