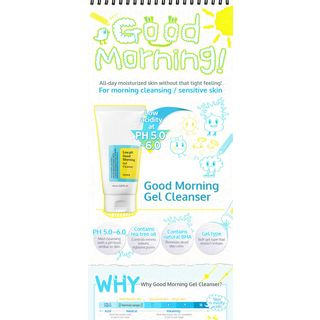 Low pH Good Morning Gel Cleanser
Description
Brand from South Korea: COSRX. p. H 5.0 ~ 6.0 : similar to skin s natural p. H level Skin produces dead skins and sebum while you sleep. Mildly acidic cleanser softly removes those wastes and leaves skin hydrated all day long. Dispense the cleanser and massage onto a wet skin to dissolve and wash away sebum, dirt, dead skins, leaving skin extremely soft and comfortable.
Ingredients
More info (description, ingredients...)
Sending...
This product was successfully sent to your friend!
There was an error, please try later...