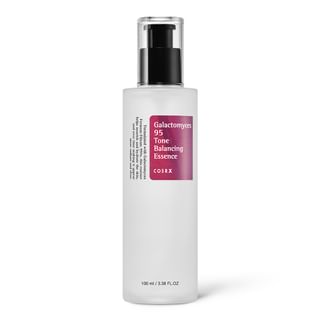 Galactomyces 95 Tone Balancing Essence
Description
Brand from South Korea: COSRX. COSRX Galactomyces 95 Tone Balancing Essence is a brightening essence containing galactomyces ferment filtrate to keep tired skin clean and smooth.This Essence is made up of fermented component with a structure similar to skin, achieving dual functions of whitening and anti-wrinkle. It endows the previously dark, dull skin glow and transparent. After washing your face, apply moderate amount and pat for absorption.
Ingredients
More info (description, ingredients...)
Sending...
This product was successfully sent to your friend!
There was an error, please try later...