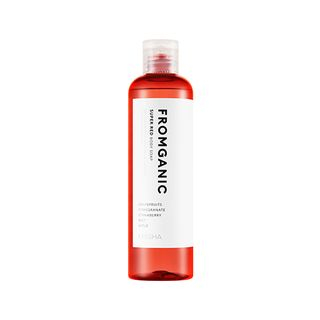 Formganic Body Soap (Super Red)
Description
Brand from South Korea: MISSHA. Body Soap formulated with 5 kinds of red fruits boosts your skin with vibrant energy and vitality Contain Orga 7 Complex which offers skin soothing effect Thoroughly remove skin impurities with rich, dense lather while giving refreshment with fresh grapefruit fragrance How to use: 1. Dispense a moderate amount on palms or shower ball and create lather. 2. Massage all over body and rinse off thoroughly with lukewarm water.
Ingredients
More info (description, ingredients...)
Sending...
This product was successfully sent to your friend!
There was an error, please try later...