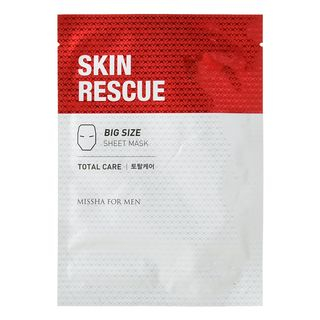 For Men Skin Rescue Sheet Mask (Total Care)
Description
Brand from South Korea: MISSHA. Improves on wrinkles and provides whitening effects. How to use: 1. After washing your face, place the sheet on your face. 2. After 15 - 20 minutes, remove the sheet and dab the remaining essence on the face for absorption.
Ingredients
More info (description, ingredients...)
Sending...
This product was successfully sent to your friend!
There was an error, please try later...