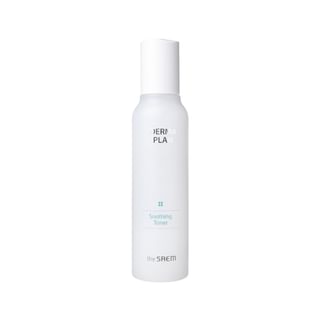 Derma Plan Soothing Toner
Description
Brand from South Korea: The Saem. Soothing toner enriched with moisturizing ingredients to deeply hydrate delicate, sensitive skin and mildly calm and adjust skin texture Derma Max Formula blended from 7 kinds of rigidly selected plant extracts offers mild solution for skin imbalance which causes sensitive skin, restoring healthy skin with comfort Allantoin content and Rose Callus Culture Extract protect skin and offer excellent soothing effect to restore natural skin energy 4 clinical tests completed: Skin Damage Prevention Test, Skin Allergy Test (. RIPT, Repeated Insult Patch Test), Sensitive Skin Irritation Test, Skin Stability Test How to use: After facial cleansing, apply a moderate amount to face and gently dap for absorption.
Ingredients
More info (description, ingredients...)
Sending...
This product was successfully sent to your friend!
There was an error, please try later...