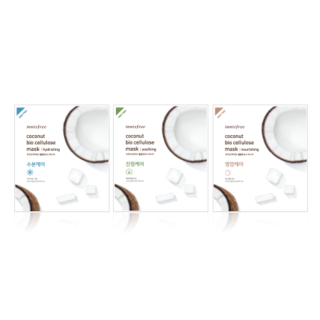 Coconut Bio Cellulose Mask 1pc
Description
Brand from South Korea: innisfree. 3 kinds of bio cellulose sheet mask contain fermented coconut extracts and take care of troubled skin. 1. Hydrating: Keeps skin at its moisture balance. 2. Soothing: Replenishes moisture to dry skin and provides calming effect. 3. Nourishing: Offering rice nutrients to dry skin. How to use: 1. Apply after cleansing. Remove one side of mesh film then apply to the face, avoid eye and lip areas. 2. Make sure it adheres well, then remove the other mesh film. 3. Wait for 10-20 minutes, then gently massage with the essence for absorption.
Ingredients
More info (description, ingredients...)
Sending...
This product was successfully sent to your friend!
There was an error, please try later...