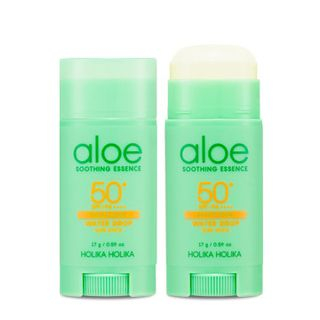 Aloe Water Drop Sun Stick SPF50+ PA++++
Description
Brand from South Korea: Holika Holika. Non-sticky and refreshing. This waterproof sun stick protects skin from free radical damages with powerful broad spectrum SPF50+. Infused with 56% Aloe vera leaf extract originated from Jeju Island, it provides soothing and moisturising benefits. 14 Free System: NO Imidazolidinyl Urea, NO Diazolidinyl Urea, NO Salicylic Acid, NO Triclosan, NO Sodium Benzoate, NO Ammonia, NO Triethanolamine, NO Parabens (6 types) How to use: Use after basic skin care. Deliberately apply over vlunerable areas.
Ingredients
More info (description, ingredients...)
Sending...
This product was successfully sent to your friend!
There was an error, please try later...