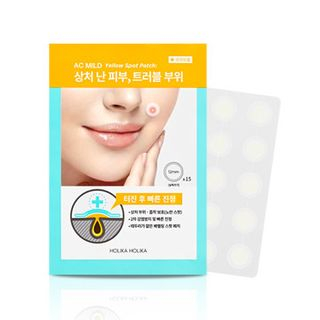 AC Mild Yellow Spot Patch 15pcs
Description
Brand from South Korea: Holika Holika. Takes care of the raised yellow spot and the wound caused by pimple on the skin. Avoids the affected area exposure to water, dust, and germs; helps soothing the affected area. How to use: 1. Cleanse and dry the affected area, then attach the patch onto it. 2. Remove the patch when the patch absorbed the white-colored dead cells.
Ingredients
More info (description, ingredients...)
Sending...
This product was successfully sent to your friend!
There was an error, please try later...