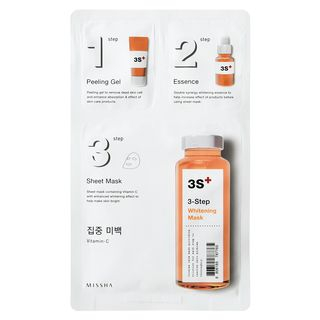 Description
Brand from South Korea: MISSHA. With whitening effect. Soothes stressed skin, hydrates dry skin, and removes dead skin cells leaving skin soft and smooth. How to use: 1. After washing your face, adjust skin texture with toner. 2. Spread all over face except eyes. 3. After 10-15 minutes, when the pack dries enough, rinse with water.
Ingredients
More info (description, ingredients...)
Sending...
This product was successfully sent to your friend!
There was an error, please try later...