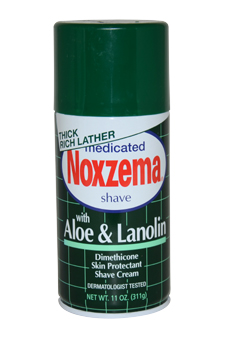 Medicated Shave Cream with Aloe and Lanolin
Description
Men's 330 ml/11 oz Shave Cream. Noxzema Shave with Aloe and Lanolin contains a special blend of emollients and lubricants that let you shave closely and comfortably. It helps prevent nicks and cuts and leaves skin feeling moisturized and soft. Dimethicone Skin Protectant Dermatologist tested. Thick rich lather.
Ingredients
More info (description, ingredients...)
Sending...
This product was successfully sent to your friend!
There was an error, please try later...