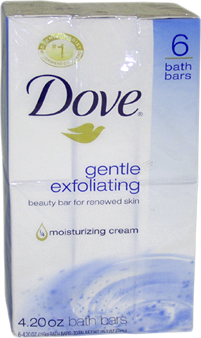 Gentle Exfoliating Moisturizing Cream Beauty Bar
Description
Women's 6 x 4.20 oz Soap. Dove Beauty Bar Soap 1/4 Moisturizing Lotion. Dove doesnt dry your skin like soap. Replenishes skins natural moisture that soap takes away. Dove Beauty Bar Soap Milder than any soap. Dermatologist recommended cleanser. Dove Beauty Bar Soap. Leaves skin feeling soft and smooth.
Ingredients
More info (description, ingredients...)
Sending...
This product was successfully sent to your friend!
There was an error, please try later...